Happy New Year!
Happy New Year! We want to thank all of our new and returning customers for your business in 2016. We look forward  to continuing to provide high-performance and high-quality test solutions in 2017. Right now for the XS-Series of hipot and safety testers, Sefelec is offering its XS-Pack, providing accessories for only $1.00. These include […]
October Special
Does your testing require high-power cable and harness testers for your next project? Check out our special which is on right now. Get 10% off of Sefelec Synor 5000 Series cable tester and switchcards. The sale continues until October 31, so hurry!
A May message
It has been a busy spring, but we always have time to give you the best service possible on your test needs. Call us today and we will match you with the equipment that will help you get the job done. We had two successful training sessions in April, one with NASA Glenn Research Lab and […]
RXS50 Series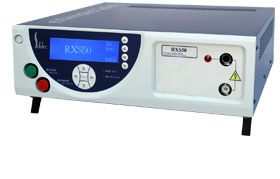 The RXS50 Series.  5 kV AC hipot, 6 kV DC hipot.